NOTE: ON 21 ECLIPSE, 23 EARTH EX BLACK SKY, PREPARE & SEE VIDEOS ON THIS PAGE FOR PREP!

J

udgement on America.

W

e must make a choice now...WHO WILL WE PUT OUR TRUST IN? It is vital to seek God with all we are. Matthew 24 shows there will be martyrs in this hour but, God has made it clear through His Word and by His Spirit that those who call upon His name will be saved. And He is giving mercy warnings so that those who will listen and call upon Him, He will protect. Psalm 91, 23, 37. The following paragraphs is my testimony of God's mercy through His revelation warnings just through me alone. For across the world God's people young and old have been receiving warning visions, words and dreams (Joel 2:28, Acts 2:17) for some time. God does nothing before sharing it through His servants first Amos 3:7. This testimony is concerns you and if the things God has revealed through me hasn't happened yet it is all getting ready to hit like a freight train. And those were Jesus Words . We need to be ready and get right with our creator through Jesus Christ and get practical supplies. BE READY!

In 2007 a prophet told me had a gift of revelation of

national dangers

and in 2008 I received a vision that that would be revealed later after asking about the H1N1 vaccine, to represent the ill motive of the H1N1 and a vaccine genocide to play out at the end and the "

MARK OF THE BEAST

" The Lord had me make many calls, warnings, divine appointments and intercede but no one listened. The nurse at Evangel University where I attended (God had me talk with her) was giving out the vaccine and the line was long. the Lord had me meet a nurse who was homeless who took this vaccine and begged me not to and said she almost died and it affected her brain. (Also research shows many 1000s of still births and miscarriages due to this vaccine)- Our Lord warned many but they would not listen and chose to obey Egypt/the world and Pharmakeia. (see video below on "Mark of Beast" rfid chip) & (see more detail H1N1vaccine )

​​In 2009 ​​The Holy Spirit began revealing satan's agenda,

traps and snares

,

right through the Word/Bible and confirm over and over. Since then I have learned that many a "Watchman on the Wall" received some of the same revelations in that year. (Freemasons; secret Luceferian worshipers and behind anti-Christ agenda involving

Obama, Fema camps, One World Order etc (Matthew 24)

God has been preparing us. We are in a spiritual battle against principalities and powers and there are those who are carnal that are caring out the devils agenda, (Ephesians 6:12) -just as we are hands and feet of Christ. Our Father in Heaven, Jesus His Son and the Holy Spirit/God is using all the enemies plans for His purposes and says in His Word that their

plots

will turn on themselves and their sword enter their heart. He said in Proverbs 2:21,22 that He will cut off the wicked and righteous will remain in the earth. And in Psalm 37: speaks back and forth between the evil that will fail and those who are His will have peace on earth for ever. ( That will be after restoration after His return for the final Battle with His Bride and then to set up His Kingdom Daniel 2:44) (see more detail on "TRAPS & SNARES") (see also There is a Battle for Your Mind)

The first thing the Lord spoke to my spirit (at the time of all the revelation in 2009) as I read Revelation 17 was

America and the $ would fall

. The Holy Spirit continued to speak and confirm through His Word and connections that

Obama was a beast and Islamic

and his

MARK

was in the coming Obama

Health Care

Bill

. (Revelation 13) He confirmed this over and over and had supernatural divine appointments and spoke through His Word ever since. (For instance only recently I saw Obama in this passage: Daniel 10 speaking of an evil prince who would turn on his own land and would turn to the coast lands and take many; and he would fall. The Lord continued to expose the antichrist system as a satanic secret society the Freemasons. (later He would become clear that

Skull and Bones

.) Psalm 2, 64, 83
(see more detail on "World Currency Collapse") and (see more on "Mark/rfid chip in Health Care Bill")


This is the​​ time we will have the

sickle of harvest and sickle of judgment

. This is an exciting time for those who know Jesus and have been watching and growing in His image. The

Lord is coming

to set up

His Kingdom

but do not be deceived by false Christ and false peace treaty. For when they say Peace and Security; sudden destruction be up on them. 1 Thessalonians 5:3 The tribulation events will be horrific and many will come to the Lord and many others will fall away (the churches have not prepared the sheep) and most have sold out the antichrist system. (see "Wolves in the Church and Come out of Her..")

​​Also, the Lord whispered in my ear

Red Cross

. So, I looked that up and learned although we volunteer, we give money ..... they make the plagues that we pay for the vaccines for.That the same elite that sold out America were apart of it and the Hitler Holocaust that would make the coming one look like child's play. (Matthew 24) The churches signed up with them in 2009. The Lord is calling out the church and aligning them. Acts church time. Also,

FEMA and homeland security

are huge traps. If we do not take serious the revelations and warnings that God has been giving through His little servants like me and seek God on the matter, then they will be handed over to the anti-Christ system and agenda. (see article by Dr. Horowitz on "Red Double Cross")

Continuing on; God's Spirit would continue to reveal how the

monuments in America

were all made by Freemasons with sorcery geometrics and that

America was Babylon and that we say we were full of freedom but we were full of bondage

. (Revelation 17 & 18) I would later learn why the Lord whispered

"Lewis and Clark"

in my ear..they were Freemasons and America is the

daughter of Babylon

. Babylon I would learn later through others gifts and led by the Holy Spirit, is the Roman Catholic Chuch/Vativan-

Pope

are the ones who are the

Mother of Harlots and the Main Beast

that will rule with the EU and UN (modern day "Tower of Babel".) (see educational videos on "Secret Society and USA Control")("Vatican and Muslim Brotherhood") (article "Islam Originated with the Vatican")

​​So, Rome was the city on 7 hills and was the head that was ruling and then wounded and will rule again. Revelation 17 and 18 seem to go back and forth in my spirit led by the Holy Spirit, to mean

America sometimes and the Vatican with its purple, scarlet and gold cup of abominations

other times

.

The Vatican is the originator of the anti-Christ secret societies skull and bones, (Luciferian worshipers) America, and of Islam and Freemason started the end time cult ministries as a end time deception (Jehovah Witnesses, Morman's, 7th day Adventist. (they don't know but Freemasons/satans hand and feet started it) We love the people.

God is not in any organization!

Please seek God and His Word and truth and take no humans word for anything. However, if you are humble and sincere asking God and filled with His spirit, all this should ring true in your spirit as the Holy Spirit will bear witness as you put your total trust in Him in all things. Please only by the Holy Spirit, for if you seek truth with-out God you can continue to learn and never come to accurate knowledge.) 2 Timothy 3:7 (see more detail on "I was a Jehovah Witness & other cults and end time deceptions")

Also, in 2010 I would have a dream regarding yelling to the coastlands (specifically the gulf in my dream)​​ that a dangerous storm was coming and everyone laughed and no one would listen. Then in 2012 my 10 year old had a open vision and warning from God that it was

time to LEAVE CALIFORNIA

. God began giving me assignments and appointments supernaturally to share this. He also spent that year revealing organizations such as

"World Vision"

being a part of the anti-Christ system (Roman Catholic Church/Vatican.)

​​In 2014 the Lord sent me on a wilderness experience that turned out to match the dream where by my children had to go on ...and I had to go on to share with people on the coastlands "a dangerous storm was coming." The Holy Spirit had me in Grandview for a long time (

International House of Prayer

) - area where He sent the people and appointments to me. The rides were always from California but sometimes the appointments were from Florida, and New York. (for more detail see video below on 10 year old vision California)

In December 2013, (just before this wilderness journey) I saw a video about the

Comet Ison fragments

returning to the earth, so I fasted and prayed regarding God's truth on this. The Lord opened me to Psalm 11 where it says that He would rain fire and coal on the wicked. And then opened me to Isaiah 60 where the Bible says, but arise and shine (to those who know Him) in the the day of darkness your light will come. Please see more on this on my watchman site link below (on poetry list # 22-Comet Ison)

​​The Holy Spirit would show me, that although He was in the prayer rooms in Grand View Mo. through His people from all over the world and that the power of 24/7 prayer and worship was His design, that the Organization attached was connected with the Roman Catholic Church. The Spirit of God sent me to the place where they held Friday and Saturday night services and Mike Bickle would come out with someone else and have the other person lead all in declaring there creed out loud. They also had it written on a screen. They would go through believing in the Father, Son and Holy Spirit, but it would always end with "We believe in the world wide Catholic "Apostolic" church. Supposedly, enough people said something and it was mentioned to me that Mike said he would change it, and God led me there on a night that it had already been changed.....Now it reads "We believe in the Holy Catholic Church". Any way you look at it, it

is connected to the anti-Christ system that is the upside down kingdom

- Satan the one who is trying to deceive even the elect.

​​Also I have seen much

angel deception

in ministries. One ministry there said the pope showed up in spirit. Well, I wouldn't doubt that, either way that's not a good thing. We are not to command angels as Satan turns himself into angel of light. 2 Cor 11:14

We will unite after the darkness in unity and love by the Holy Spirit and not any system or religion; we can't keep taking of the table of God and of demons! The Lord says, "COME OUT OF HER MY PEOPLE!" Revelation 18:4. The :"Sun"day - "SunWorship" was started by the Roman Catholic Church. We must wake up for the Lord has been separating the "Wheat" and "tares" to destroy the "tares." (Matthew 13:30) these demons in the churches are making God's people

sleep and slumber and attack their own people

and

not even recognize what God is doing

! And now Fema has come in and wants God's people to spy on the neighborhoods for them. Also,

The Obama Health Care Bill is in the churches being promoted

! The churches also signed up with the

Red Cross in 2009

for the catastrophes ahead. Our Lord Jesus Christ by His Holy Spirit sent from the Father has been warning that a "

vaccine genocide" and

"The mark of the beast" will be given out through the churches!



​​WAKE UP AND SEEK THE LORD AND WORSHIP IN SPIRIT AND TRUTH FROM THE HEART! Seducing spirits are in the churches have been lulled to sleep with their messages of prosperity and peace when all is war! Micah 3:5

My precious family and friends please see our videos below with details and verses. If you don't know Jesus, this is the time to begin that relationship with the one who really cares so much that He even died for you. One act of sincere repentance asking Him to come into your heart today. If you died tomorrow you would be free and with your maker in paradise. Jesus is coming to bring judgement and wrath to the rebellious and to set his people free from the prisons of this world. It is also the hour of temptation and the purifying of His people to make them ready for His return shortly after the 3 days of darkness and commission (Matt 24:14) (Is 61) He takes us home for a while before returning for the final battle and setting up His Kingdom. Jesus is coming and has been warning for a long time. "Jesus is the only way to the Father, and is truth and life" John 14:6 (All else has been set up as deception) see:
THE GOOD NEWS OF GODS KINGDOM

TESTIMONY THAT CONCERNS YOU!
by servant JudyLea

T
hey will have no fear of bad news; their hearts are steadfast, trusting in the Lord. Psalm 112:7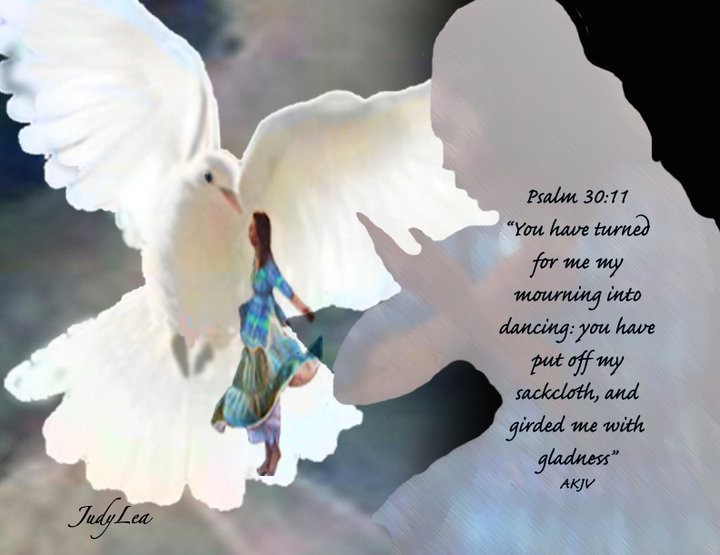 SEE VIDEOS BELOW:
*"10 year old vision; "Get out of California Now" (given in 2012 -includes NY, Florida and all Coast lands)
*Mark of the Beast
*Three Days of Darkness (some think it will not happen till Sept 23 which is the Rev 12 sign..lets be prepared Now...)
* Please see the videos I just added at bottom of page-Vissions and Word from God to further confirm.

Video on my 10 year old's vision and the video on the "MARK OF THE BEAST & MORE. The Holy Spirit had me make these just before setting off on the wilderness journey where He continued to show traps and snares and put people in my path from California, Ny, and Florida to share my sons vision and pray with them.
"Indeed, the Sovereign Lord never does anything until he reveals his plans through his servants first.

"AMOS 3:7

3 DAYS DARKNESS/TOTAL SOLAR ECLIPSE
GOD REVEALS TO MY SPIRIT

SIGN OF JONAH

: When I asked the Lord to confirm the 3 days he dropped in my spirit the scripture at Matthew 16:4 that associates this 3 days of darkness with the sign of Jonah to a faithless and adulterous generation. Interesting that the Total Solar Eclipse that is to erupt catastrophic events, was a sign of a judgement to Ninivah. I know God is confirming this as a sign of judgment to America. Also the Lord revealed to me in the past that I would be sharing with family in the last seconds and He would tell us what He would do before He did it. These videos will give a clearer picture and guidelines for preparation.

Channel Seho song; Messenger
Gwendolyn Song

...if you don't want to hear the same song twice just mute (they are both words)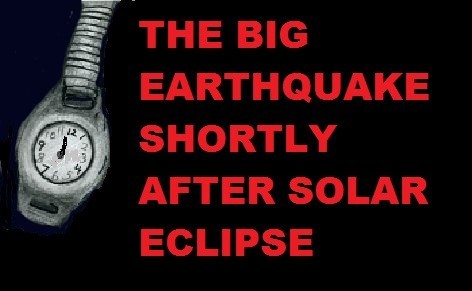 If any links send you only to poetry site; go to poetrypoem.com/poetryandprophecy
(then click upper right "

poetry List

")

TO KEEP THINGS SIMPLE I ONLY PLACED A FEW OF THE 3 DAYS OF DARKNESS VIDEOS AT THE TOP OF THE PAGE. GOD GAVE ME DIRECT REVELATION ON THE THREE DAYS OF DARKNESS AS WELL. BELOW SEE THIS ALONG WITH OTHER URGENT WORDS FROM OUR HEAVENLY FATHER THROUGH MYSELF AND OTHER SERVANTS.
I ONLY SHARE AS (I FEEL LED BY THE HOLY SPIRIT OF GOD; THERE IS MUCH DECEPTION AND PLOTS ON THE INTERNET). IT IS UP TO EACH OF US TO GO TO GOD TO CONFIRM AND SEEK HIS CONFIRMATION AND VIEW EACH VIDEO IN HIS PRESENCE BY JUST ASKING FOR HIS TRUTH. PLEASE SHARE THIS SITE WITH FAMILY AND FRIENDS.


GOD BLESS YOU AND GUIDE YOU. BE STRONG AND COURAGEOUS! OUR REDEMPTION DRAWS NIGH!

Judy



RAPTURE - UNBORN BABIES, CHILDREN UNDER AGE OF ACCOUNTABILITY AT THE RAPTURE
CHANNEL: I CHOOSE MY ETERNITY NOW

MANY PEOPLE PERISH AND NO ONE CONSIDERS IT IS TO SAVE THEM FROM EVIL. ISAIAH 57:1

MY VIDEO ON

THREE DAYS OF DARKNESS:

THE HOLY SPIRIT BEGAN REVEALING THE 3 DAYS OF DARKNESS BEFORE I KNEW WHAT IT WAS. HERE IS WHAT HAPPENED AND VERSES .Channel: Jesus is Coming

GOD DOES NOTHING WITHOUT SHARING IT FIRST. AMOS 3:7
GOD SPOKE TO ME THROUGH THE NEWS CLIP AT THE TOP OF THE PAGE AND THE HOLY SPIRIT QUICKEND MY SPIRIT TO KNOW: THIS WAS THE EVENT TO SET OFF THE BIG EARTHQUAKE & THE REASON HE HAS HAD ME TRUMPETING TO "GET OFF THE COASTLANDS!" (DO NOT BE FOOLED BY THE ANTICHRIST RISING.)

*TOTAL SOLAR ECLIPSE *THE BIG EARTHQUAKE REV 6:12 *MARK OF BEAST *WILDERNESS TESTIMONY *DECEPTIONS *ANTICHRIST
*SALVATION MESSAGE & SLIDE SHOW AT END

Rev 6:12

This is a dream I had April 28, 17 In the dream there were forced vaccines and rfid chip/mark of the beast. But it seemed to be for the ones left behind that paid no attention. We will have a choice even if it won't look like one for that is why many are called to be beheaded after the rapture who come to the Lord after. So it can't be forced. So, take this to the Lord and use your discernment.

DREAMS WAR IN AMERICA, TSUNAMI FLORIDA, COASTLANDS IN GALVESTON, WOLVES IN CHURCH.
CHANNEL: JESUS IS COMING (dreams from God to me and friend Rebecca)

URGENT VISION AND DREAM MARK OF BEAST AND VACCINE AGENDA!
CHANNEL: JESUS IS COMING

See TRAPS AND SNARES ON
SPIRITUALWARRIORS.webstarts.com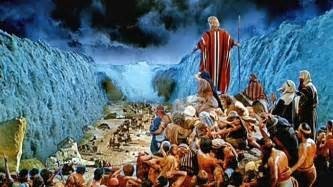 COME OUT OF HER MY PEOPLE REV 18:4

"I WILL LEAD THE BLIND BY WAYS THEY HAVE NOT KNOWN, ALONG UNFAMILIAR PATHS I WILL GUIDE THEM; I WILL TURN THE DARKNESS INTO LIGHT BEFORE THEM AND MAKE THE ROUGH PLACES SMOOTH. THESE ARE THE THINGS I WILL DO; I WILL NOT FORSAKE THEM. BUT THOSE WHO TRUST IN IDOLS, WHO SAY TO IMAGES, 'YOU ARE OUR GODS' WILL BE TURNED BACK IN UTTER SHAME. Isaiah 42:16,17

JUST ADDED MORE IMPORTANT VIDEOS BELOW FOR CONFIRMATIONS AND HOW TO BE SAVED:
A PRAYER FOR RAPTURE READINESS (Word from JESUS)
CHANNEL:SEHO SONG (SERVANT GWEDOLYN SONG)

3 VISSIONS AND WORD WARNINGS FROM THE LORD ON THE 3 DAYS OF DARKNESS
A MUST HEAR!

WORD FROM THE LORD ON INSTRUCTION FOR PREPARATION 3 DAYS OF DARKNESS - MESSENGER MISSIONARY IN ISRAEL GWENDELYN SONG

Channel: Event is Coming

ON THE 23RD!? BLACK SKY EVENT!

Pray to be Ready for the Rapture! channel: I Choose My Eternity Now

Obove-Overall revelation since 09
minus:
*

COMET

(In letter below)
*

HAARP

- DO NOT BELIEVE THE PICTURE OF JESUS IN THE SKY
*

CERN

- keys of hell and the darkness you feel

WHY ALL THE EVIL AND WHATS THE ANSWER!
REVELATION 12 SIGN in 5 minutes-
September 23 2017 Alignment Explained
WHAT YOU NEED TO KNOW!
Channel: Parable of the Vineyard

IMPORTANT NOTE FROM JUDY:


IN 2015 SEPTEMBER 23, (THE SAME TIME AS YOM KIPPUR AND OBAMA AND POPE HAD BEEN TO ISRAEL AND NOW POPE WAS STAYING AT OBAMA'S,
THE LORD

JESUS SAID

TO MY SON, "THE DATE YOUR MOTHER SAID IS WHEN IT STARTED AND WILL BE QUIET AT FIRST THEN ESCALATE QUICKLY." (LATER HE USED THE WORDS "HIT LIKE A FREIGHT TRAIN!" (GET READY! JESUS IS COMING!)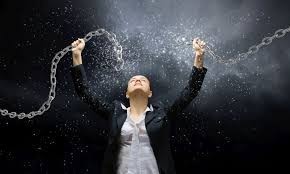 MY SONS 2

RAPTURE VISIONS & MY DREAM

FALSE PROPHETS FALL-GOD'S SON'S RISE
Judy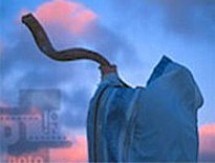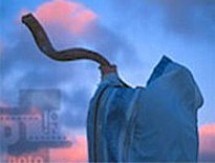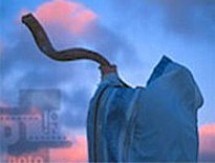 GOD TURNS ME TWO TIMES TO Isaish 66

JUDGEMENT and HOPE


CHANNEL: JESUS IS COMING

SEE MORE MERCY WARNINGS BELOW: "URGENT MESSAGE TO COAST LANDS" - MARK OF THE BEAST - DREAMS - RAPTURE READY - THE BIG EXODUS - "COME OUT OF HER MY PEOPLE"

...